On February 22, Zoomlion's Concrete Machinery Nationwide Roadshow was launched in Changsha, the Capital of Chinese Engineering Machineries, which symbolizes the grand opening of the annual itinerant exhibition of Zoomlion's full series 4.0 products. More than 200 guests presented at the event and witnessed the exciting moment. In the following two months, Zoomlion's full series products developed with wisdom and ingenuity will appear in major cities in China, accepting the review and experience of nationwide customers. As the first stop, Changsha from Central China Region unveils a promising start for this nationwide itinerant exhibition with 200 million Yuan's order amount.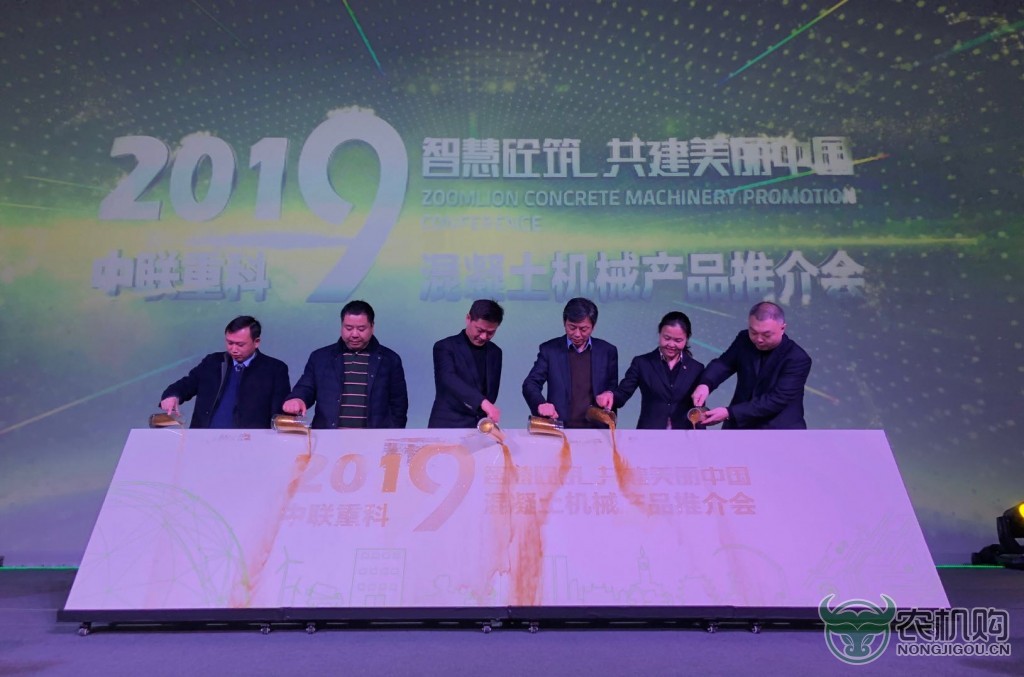 ▲ Zoomlion's Concrete Machinery Nationwide Roadshow Initiates
4.0 New Products Reveals New Leaps in Intelligent Manufacturing
Guo Xuehong, the Vice President of Zoomlion, extended welcome to guests and friends attending the ceremony in the opening speech, and expressed gratitude for their long-standing support to Zoomlion. He said that Zoomlion profoundly implemented new development philosophy and further unleashed new development momentum, realizing the following product update and upgrade: the energy efficiency and safety of pumping products are comprehensively improved; the reliability and cost-performance of mixing truck reach a new industrial level; the measuring precision and production efficiency of mixing station become a new industrial model. In 2019, Zoomlion will continue upgrading, brining customers with products of better quality and higher profitability, providing more comprehensive solutions, and creating larger values.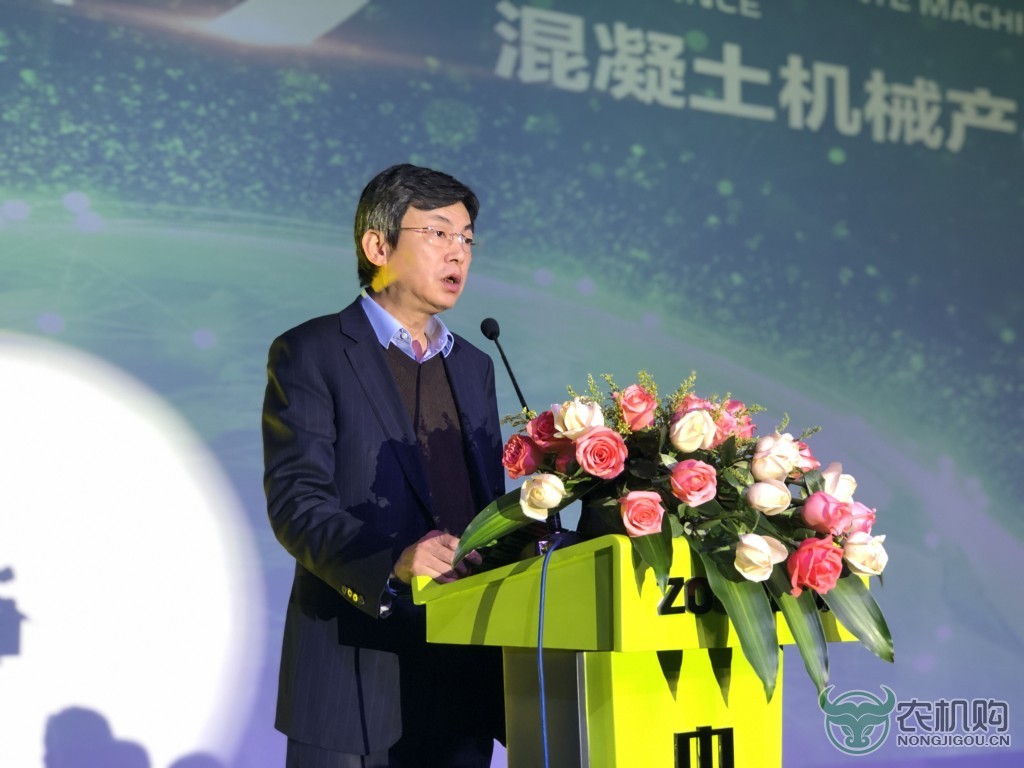 ▲ Guo Xuehong, the Vice President of Zoomlion, is Addressing to Guests
In the conference, technicians of Zoomlion introduced to guests Zoomlion 4.0 concrete machineries and unique advantages of new products. Zoomlion's concrete machinery has achieved "most complete model, leading technical performance, and full grade coverage", with every model making quantitative leaps in quality, technology, service, operating cost, and manufacturing.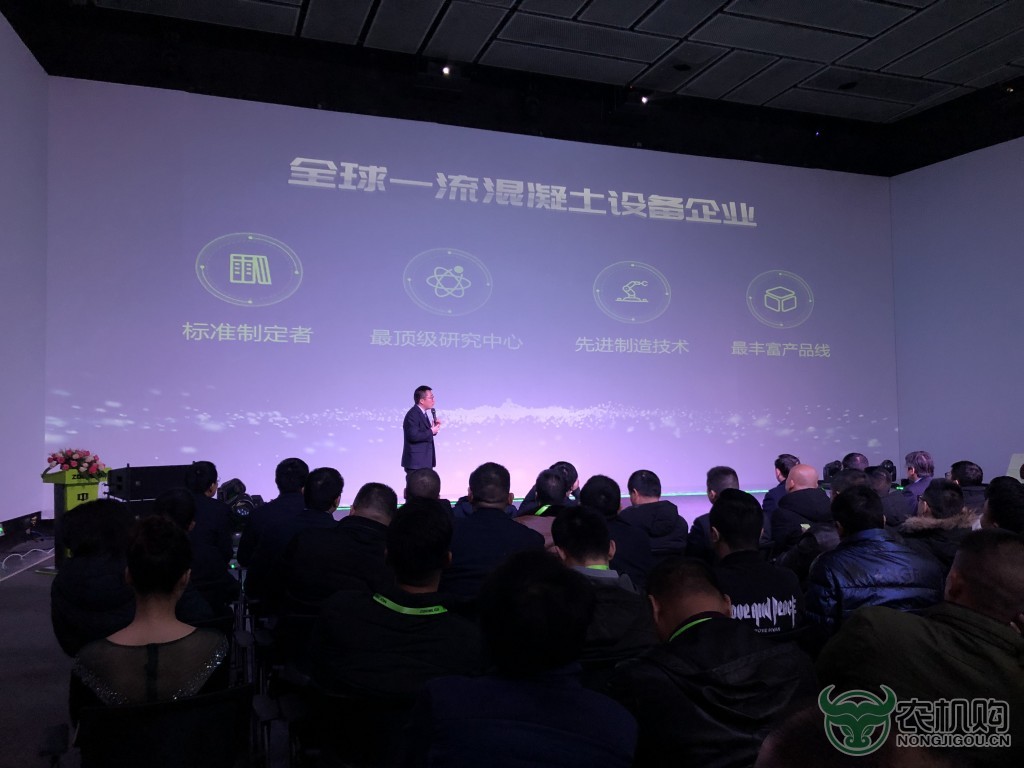 ▲ Live Scene of the First Stop of Zoomlion's Concrete Machinery Nationwide Roadshow in Changsha
Product Managers of Zoomlion Concrete Machineries Ltd. successively showed up on the stage to introduce in detail multiple 4.0 products and new products, including concrete pump truck, trailer pump and truck mounted pump, mixer truck, mixing station and machine-made sand.
The following products obtained great concerns and were widely approved by customers at the site: the 56m pump truck with industrially ingenious all-attitude active cantilever cushioning technology, which reduces more than 50% its cantilever vibration and improves over 8% pumping efficiency; the faster, more stable, and highly economical 4.0 new four-axle 63m pump truck, and the three-axle 52m pump truck; the more reliable, more powerful, and highly economical 4.0 trailer mounted pump; the 4.0 mixer truck equipped with professional heavy-duty chassis; the energy-saving and environment-friendly 4.0 concrete mixing station that improves productivity by 20%; the "Ever-victorious General", "King of Cost Performance" - a series of competitive products with high productivity, low energy consumption, high quality, and high environmental protection 4.0 series sand production line, that win reputation with great strength.
In addition, Zoomlion's new generation "I" series products also demonstrated some highlights. It was introduced that the "I" series products boasted four intelligent capabilities, including "customized development", "future prediction", "visual interaction", and "interconnected coordination", which aroused great interests from guests.
Service Upgrade Creates Better Experience for Customers
In addition to the updated and upgraded 4.0 products, as well as all-sided demonstration of new products, Zoomlion, in the opening ceremony, also announced a comprehensive upgrade to its brand service, with the aim to improve customer experience and create greater value. By integrating and unifying its service hotline, service platform and service standards, Zoomlion is to provide its customers with whole-life-cycle and all-sided service support.
Zoomlion also declared to upgrade its "157" service commitment to standardize service items, expand Zoomlion E steward function, and improve maintenance capability. Meanwhile, a four-tier warehousing network has been built to guarantee more timely and more complete supply of spare parts.
Zoomlion has strong service support capabilities. So far, Zoomlion has established 367 service outlets across the country, with more than 1000 professional engineers 24 hours on call. There are also 25 mobile professionals standing-by for 24-hour rapid response. All spare parts can be delivered to demanding destination within 24 hours. Apart from all the above, Zoomlion is developing authorized maintenance stations across China to realize full coverage of maintenance stations for 200km or 200 pump trucks. Another 100 authorized maintenance stations will be established in this year, related officer from Zoomlion said.
Win Big Orders and Usher in a Flying Start in the New Year
Products are winning wide customers with excellent performance. Adding up with the rewarding and favorable policies of Zoomlion, the signing ceremony pushed the activity up to its climax. "50 mixing station production lines", "100 mixer truck", "10 pump trucks and 20 mixer trucks"...... a series of big orders were signed one after another. The more than 200 million total order amount fully revealed customers' recognition to Zoomlion's concrete machineries.
As early as since this January, hot-selling of Zoomlion's products has already started: in the spring promotion of Zoomlion's Southwest branch, more than 300 million concrete machineries were ordered; in this spring, plenty of pump trucks, truck mounted pumps, as well as other intelligent, environment friendly, green, and efficient 4.0 products were delivered to their customers in Eastern China, Northern China and Southwestern China. In recent years, market competitiveness of Zoomlion's staple concrete machineries continues growing, with market shares improving stably all the time. Officials from Zoomlion Concrete Machineries Ltd. said that the production value of concrete business was predicted of sustained growth in 2019.
Industrial experts said that Zoomlion, as a leading equipment manufacturer, is always exploring proactively in the forefront of the industry from product innovation to service upgrade and from revolution of new business mode to establishment of new industrial ecosystem for mutual benefit and win-win result. With the proceeding of Zoomlion's travelling exhibition, there will be more customers getting to know and experience the updated and upgraded 4.0 products, and in return, Zoomlion will usher in a greater development.